Autauga County Sheriff's Citizens Academy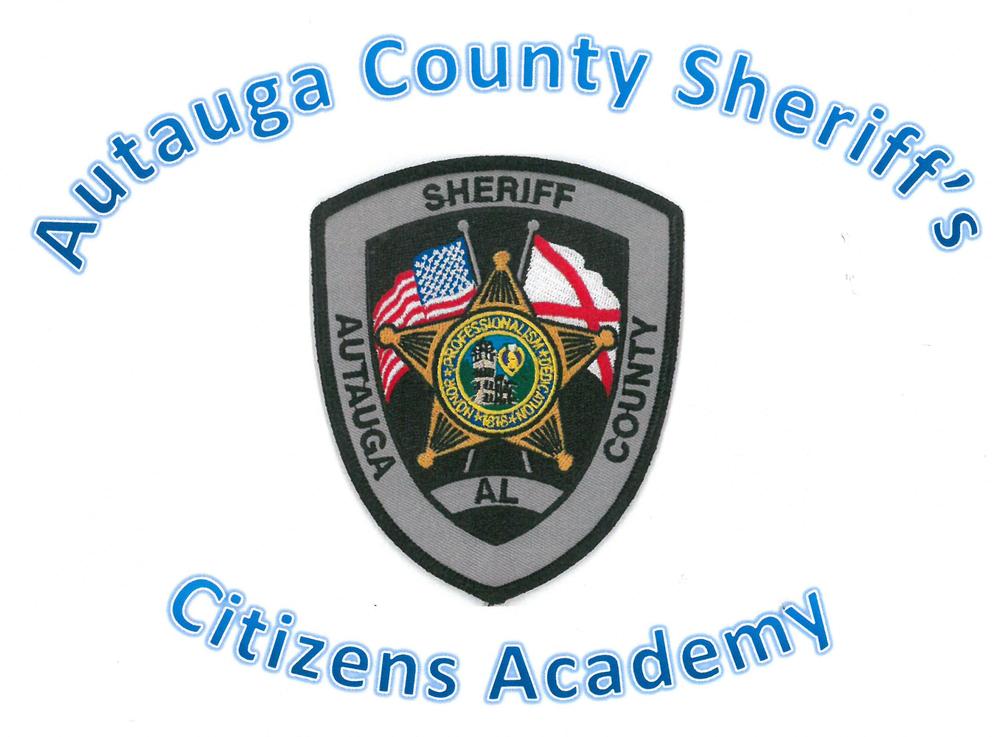 April 9, 2018
It gives me great pleasure to announce that the Autauga County Sheriff's Office will be hosting their very first Citizens Academy!

The first class will be held on Monday, June 4, 2018 beginning at 6:00 pm at the Autauga County Sheriff's Office in the Squad Room. The remaining 2 hour classes will be held on Tuesdays for the next seven consecutive weeks, also beginning at 6:00pm with snacks provided.

The Academy is planned to inform the citizens on the operation of the Sheriff's Office and what Law Enforcement encounters on a day to day basics. There will also be information on the Criminal, Civil, and Juvenile Laws and Court System.

The Autauga County citizens will get to learn about the history of the Sheriff and his administrative duties, along with information about the different divisions of the office including Patrol, Investigation, Dispatch Narcotics, Crime Prevention, Jail Operations and much more. The Academy will provide some hands on classes as well. We will have a firearm simulator, Taser demonstration, and a jail tour. There are dates set aside for participates in the Academy to do a Ride Along with a Deputy on Patrol.

My staff and I are excited about the Academy and they have worked hard to make this happen. If you are a citizen of Autauga County, 21 years of age or older, and this is something you would like to do, please download and fill out the application. Applications must be sent to the Sheriff's Office by May 4, 2018. I am sorry, but due to limited space in our Squad Room, we can only take twenty (20) Autauga County Citizens in this first Academy. We hope to host another Academy for the people on our waiting list soon after the completion of the first one.

Thank You for your Support!
Sheriff Joe Sedinger