Internet Crimes Against Children Task Force Puts A Child Sex Predator Behind Bars For Life
12/15/2017
On November 28, 2017, the Autauga County Sheriff's Office celebrated a win for the county when its Internet Crimes Against Children (ICAC) Task Force members helped put a child sex predator behind bars for life and saved a child from further abuse in the process. Porter Cecil Belcher, 33 year old of Autaugaville, received two life sentences from Circuit Court Judge Bill Lewis.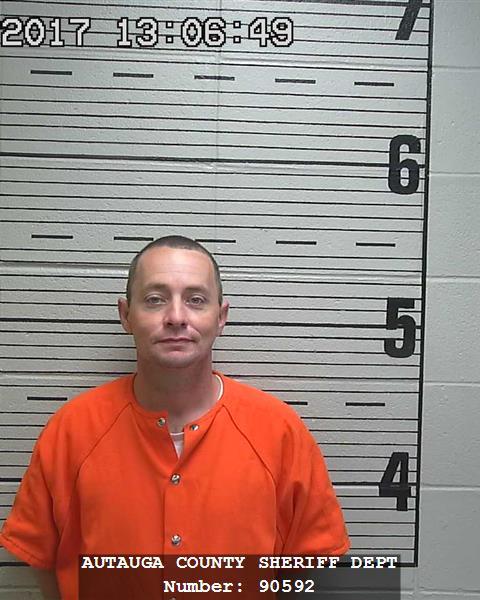 December marks a one year anniversary for the Sheriff's Office in which Sheriff Sedinger added a Digital Forensics position and a new Computer Forensic Unit. Once the position was filled, the Analyst was sent to over 100 hours of training to prepare for these types of predatory situations. Sheriff Sedinger has also set aside funding and purchased new forensic software and training to aid the Computer Forensic Unit.
"It has become abundantly clear that almost every case has some sort of digital evidence and we need to make sure that it's handled and processed properly." Sheriff Sedinger said.
In Sheriff Joe Sedinger's implementation of a plan to catch his county's most vile predators, the Autauga County Sheriff's Office became an affiliate agency of the Alabama Law Enforcement Agency's Internet Crimes Against Children Task Force. The ACSO's team is comprised of Investigator Steven Geon and Digital Forensic Analyst Amanda Grablin, with plans of adding another investigator soon. This task force is designed to help state and local law enforcement agencies combat the exploitation of children through the use of internet or other electronic means.
On May 1, 2017, Belcher was charged with two counts of Rape 1st and two counts of Sodomy 1st by Investigator Geon. Belcher was a habitual offender dut to previous convictions of a similar nature to include child pornography charges. The ICAC Task Force was assisted by District Attorney Randall Houston's Office and Chief Assistant District Attorney C.J. Robinson who stated, "This is a child predator who is a threat to the community and who needs to be put away for a long time, and that's just what this sentence does."
If you know of a child that has been electronically contacted by anyone with criminal intentions, or of any other on-going abuse please contact your local law enforcement. The Autauga County Sheriff's Office can be contacted at 334-361-2500. Please do not hesitate to report abuse.