Arrest Made In Autaugaville Shooting
03/28/2022
03/28/2022
Prattville, AL
FOR IMMEDIATE RELEASE
ARREST MADE IN AUTAUGAVILLE SHOOTING
On Saturday, March 12, 2022 at approximately 9:00 PM a 2008 Cadillac SX4 SUV approached the intersection of N. Pickett Street and Tyus Street in Autaugaville Alabama. Shots were fired from the SUV at a crowd of pedestrians who were having a social gathering at that location. Several of the pedestrians returned fire and when the shooting stopped at least four people had received gunshot wounds, three of which were non-life threatening, those three were treated and released from Baptist Hospital. The fourth persons injuries were life threatening. That victim was life-flighted to Baptist Hospital and then transferred to UAB Birmingham where he later died from his wounds. The deceased was identified as 22 year old Cameron J Motley of Autaugaville Alabama.
The Autauga County Sheriff's Office responded to the scene and launched an investigation into this Offense.
As a result of evidence gathered in this investigation 27 year old Jermichael Nixon of Autaugaville was arrested and charged with Murder, Assault Second Degree, and Discharging a Firearm into an Occupied Dwelling. Nixon is being held in the Autauga Metro Jail on a bond of $590,000.00 for those charges.
Sheriff Sedinger stated "I commend the hard work of all my Investigators who have worked non-stop on this case since the 12th and were able to make this arrest." This case is still under investigation.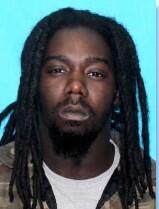 Jermichael Nixon
27 Year Old