ARREST MADE IN ATTEMPTED MURDER CASE
04/26/2022
April 26, 2022; Autauga County, AL
ARREST MADE IN ATTEMPTED MURDER CASE
On Friday Night April 22, 2022 around 10:30pm; Autauga County Sheriff Deputies were dispatched to a call in the 200 Block of North Pickett Street in Autaugaville. When deputies arrived on scene they located a subject that has been shot. The victim, an adult female, was airlifted to Baptist South in Montgomery, AL for treatment of injuries received. Upon investigation into the incident, it was revealed that 19 year old Nyizell Markeius Tyus, of Autaugaville, AL, shot the victim as she was walking away from him after a verbal argument. Tyus had fled the scene before deputies arrived.

On the afternoon of Saturday April 23, 2022, deputies were able to locate and arrest Nyizell Markeuis Tyus. Tyus was armed with the handgun believed to have been used in the shooting, as well as a quantity of a substance believed to be Marijuana. Tyus was taken into custody and placed in the Autauga County Metro Jail for the charges of: Probation Violation, Possession of Marijuana 1st Degree, and Attempted Murder. Tyus is being held on No Bond for Probation Violation and $165,000 Bond for Poss. of Marijuana 1st Degree and Attempted Murder. A total of three (3) illegally possessed handguns were recovered by Deputies in the course of this investigation.

This case is still under investigation.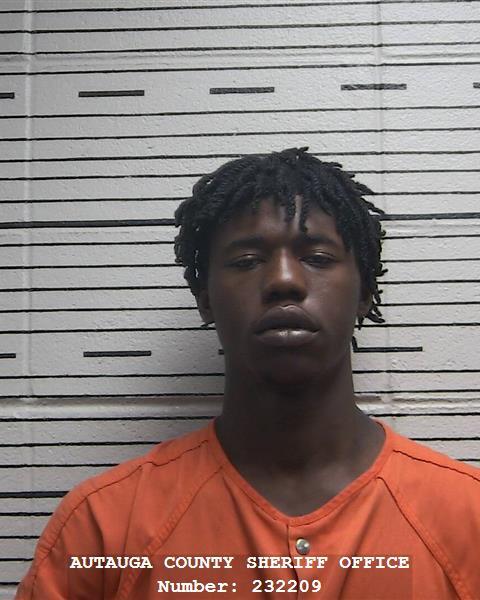 Nyizell Markeuis Tyus
19 year old
Black Male